Wyoming County Schools welcomed all school administrators back by hosting a two- day Leadership Academy. Each department presented sessions, all focused on the theme of "Growing and Tending Your Garden". Special thank you to everyone for your creativity, commitment, and passion for education. WCS is ready to welcome students back very soon!🍎🏫 #ShowcaseWyCoSchools #PublicSchoolProudWV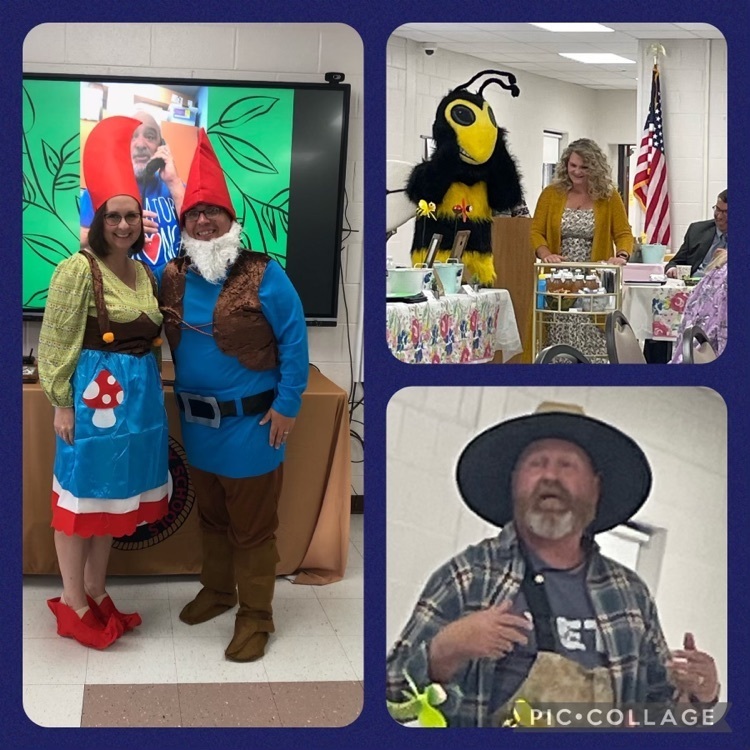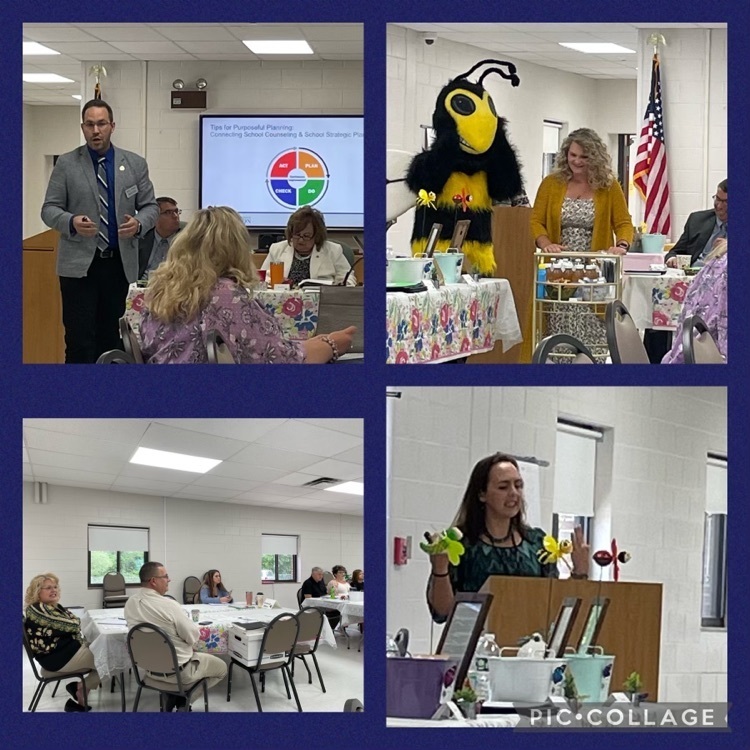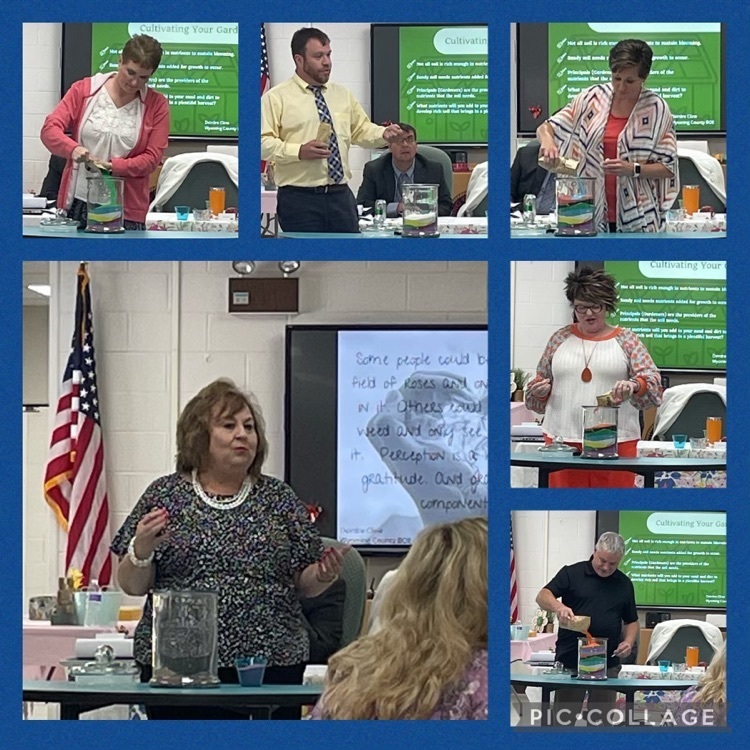 Wyoming County Schools continues to implement facilities and safety updates this summer.☀️ Each school will be receiving front entry door safety upgrades.🚪 The Mullens Elementary School project was completed yesterday. Wyoming County Schools PROUD.💙🤍 #ShowcaseWyCoSchools #PublicSchoolProudWV

Wyoming County Schools is hosting a countywide professional development event on August 22 at Wyoming East High School.    We are looking for Food Trucks that would be interested in setting up and selling lunch to employees.  You must have a food handlers card and be self-sufficient with equipment.🌮🍔🚚 For details, please contact Kara Halsey-Mitchell at 304-732-6262, extension 1102.  Please contact Mrs Halsey-Mitchell by Tuesday, August 9.   Thank you!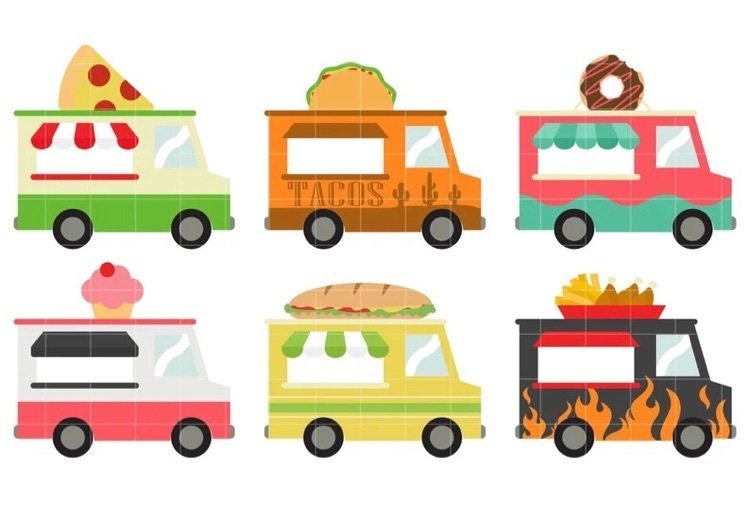 Wyoming County Schools Opening of Schools Schedule!💙❤️💛 #PublicSchoolProudWV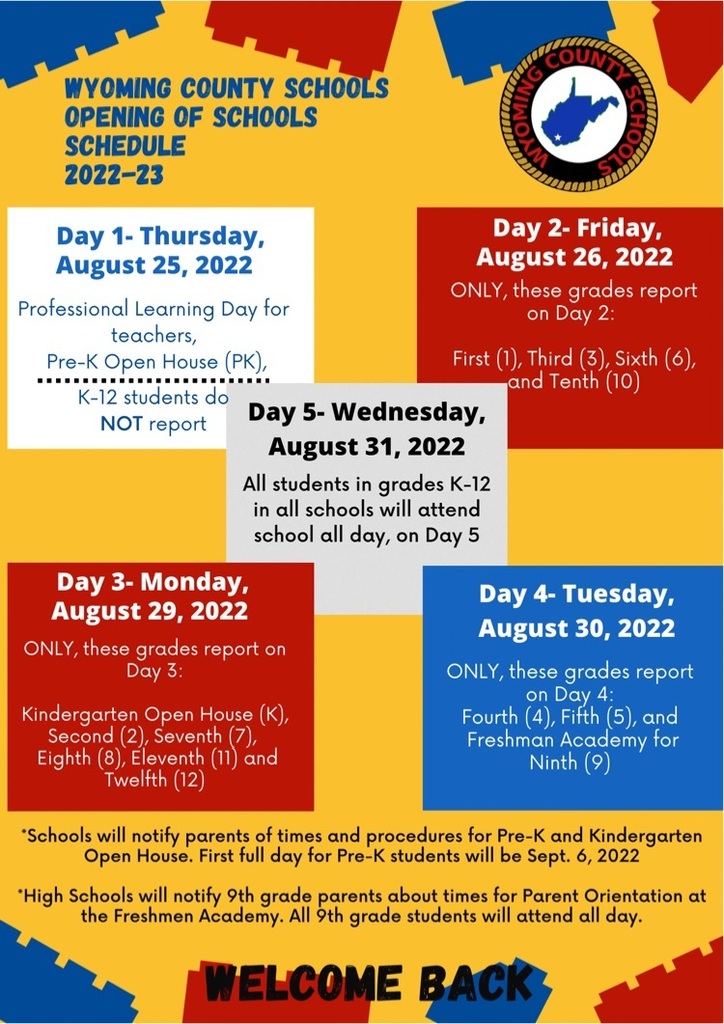 ☀️Summer Professional Development sessions continue next week for Wyoming County teachers and staff. Attached is a reminder for the sessions taking place on Monday, July 25, 2022.☀️

🦷REMINDER💉🩺 ALL students entering the 7th and 12th grade are to provide proof of the required immunizations and documentation of the Health Check exam and Dental exam. Parents may take their child's records of immunization to the Health Department to obtain a Blue Card which will be provided for the school nurse. All other documentation may be turned in on the first day of school.

#InformWyCoSchools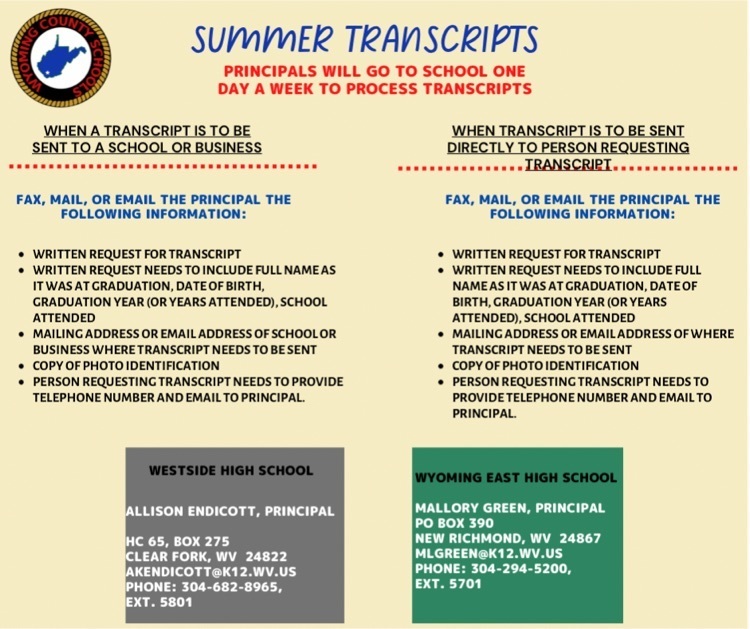 #SummerLearning☀️

‼️☀️SAVE THE DATE☀️‼️ Are you ready for some FUN?!?!? ALL Wyco students and families are welcomed and we cannot wait!!!! 😎 Summer Lovin' 2.0 will bigger than ever! ☀️☀️☀️☀️☀️☀️☀️☀️☀️☀️☀️☀️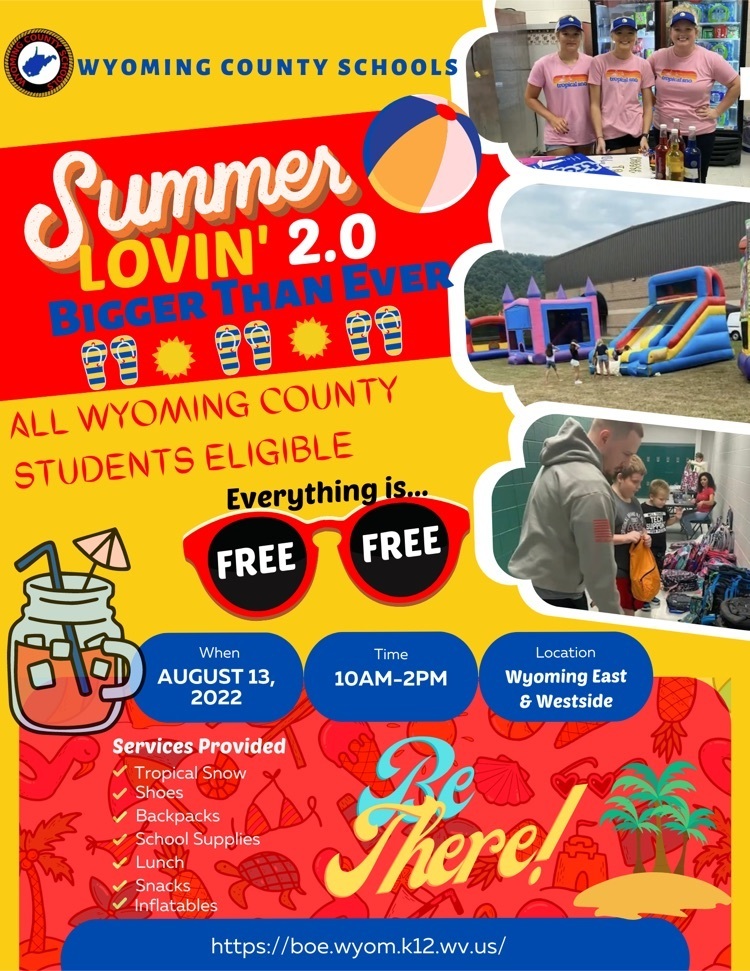 Registration today at Wyoming East 5:00-7:00 #InformWyCoSchools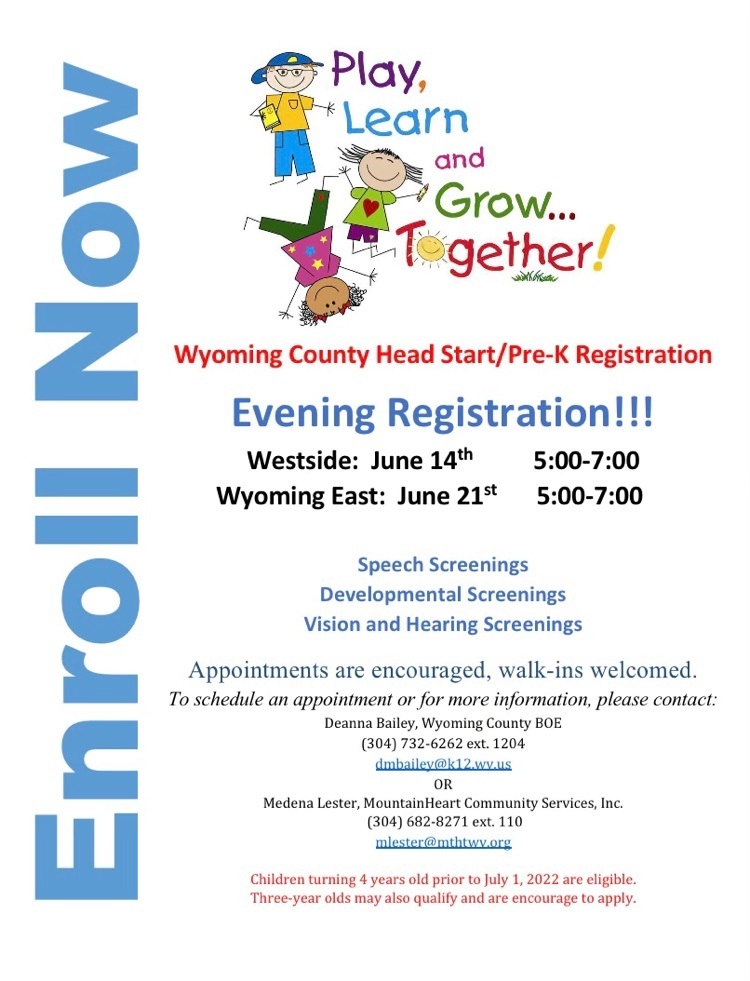 ☀️ATTENTION☀️ Wyoming County Schools resumes Summer Squad: Get Skilled at the Career and Technical Center tomorrow. ‼️‼️‼️‼️‼️‼️‼️‼️‼️‼️‼️‼️ Wyoming County is proud to partner with WVU extension, ENERGY EXPRESS begins tomorrow at Mullens elementary, Pineville elementary and Berlin McKinney for students in grades k-4.📚❤️👏🏼

Come out to our inaugural Lady Warrior Basketball Camp! Camp will be held July 11th-13th from 9am-12pm. All girls in grades 3rd thru 8th are welcome to attend. Camp fee of $50 . Each camper will receive a tshirt.🏀🖤💚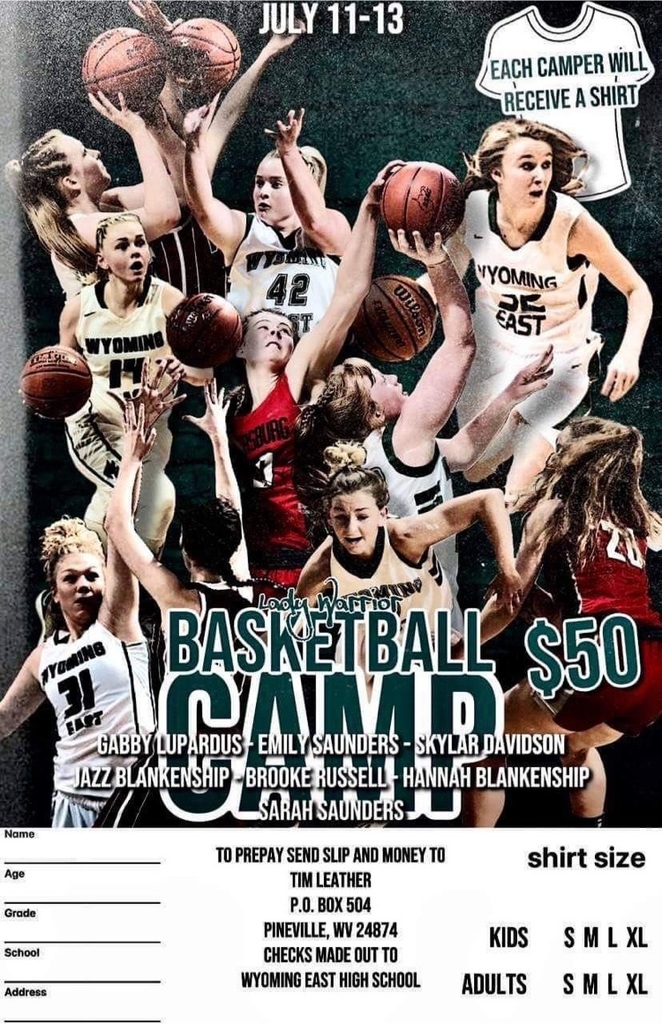 Wyoming County Universal PreK Registration today at Westside from 5:00-7:00.👧🏻👦🏼 #InformWyCoSchools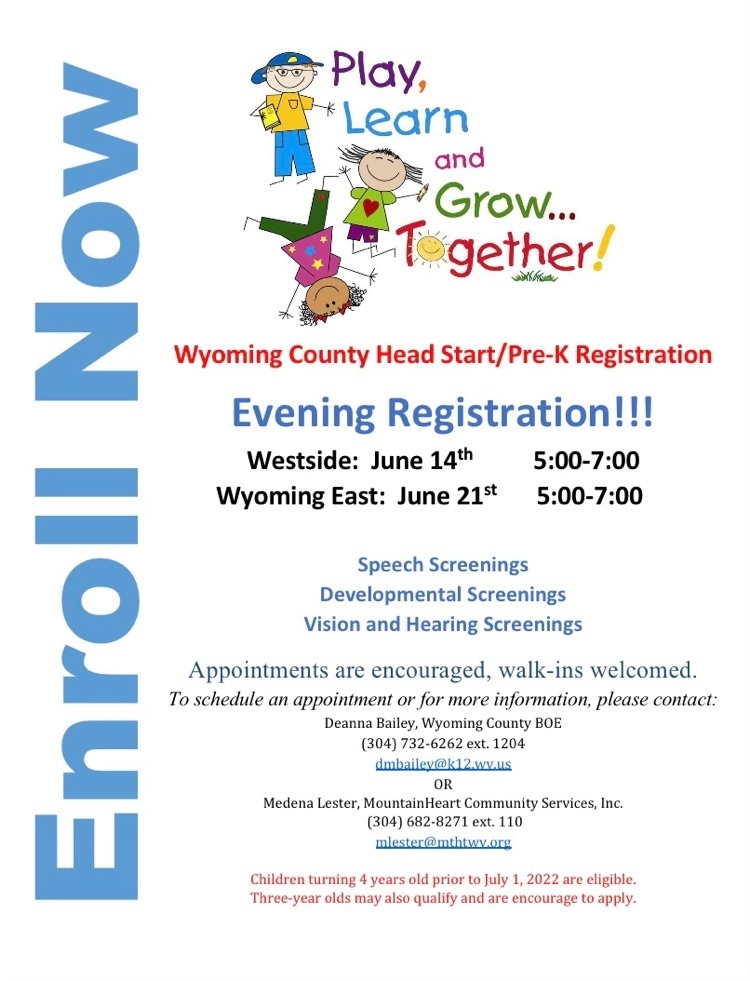 ‼️ATTENTION‼️ ☀️Summer Squad Bus Runs and Schedules.☀️ See you Tomorrow at the WCCTC!😃 ⚠️Some of the routes/times could change depending on the number of students participating.⚠️ #InformWyCoSchools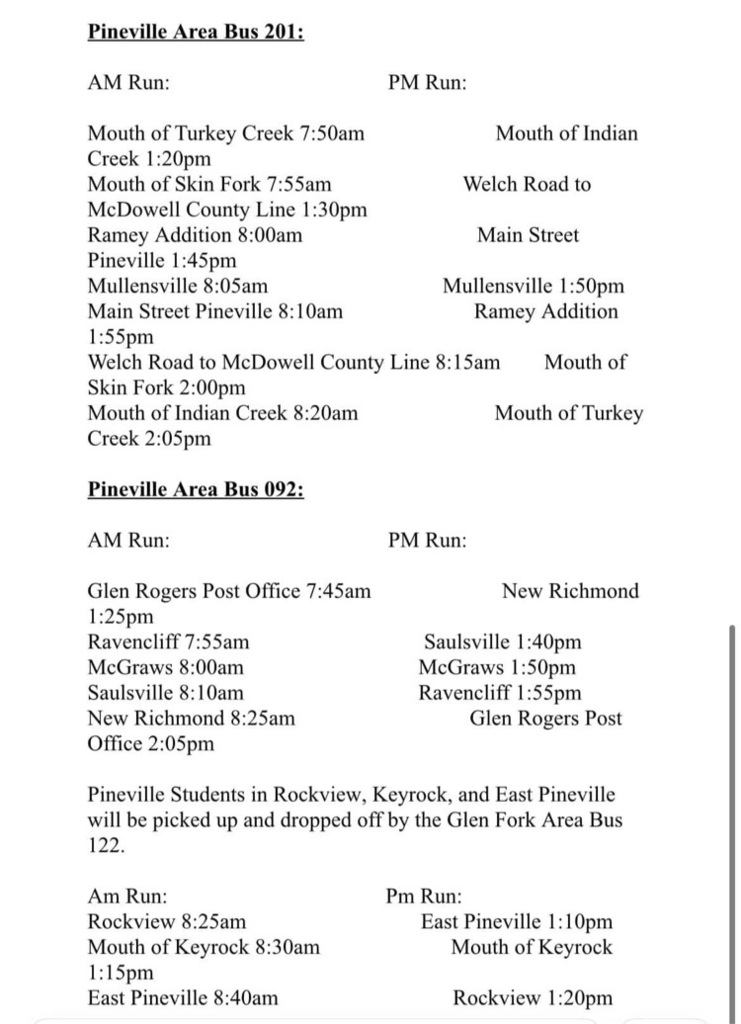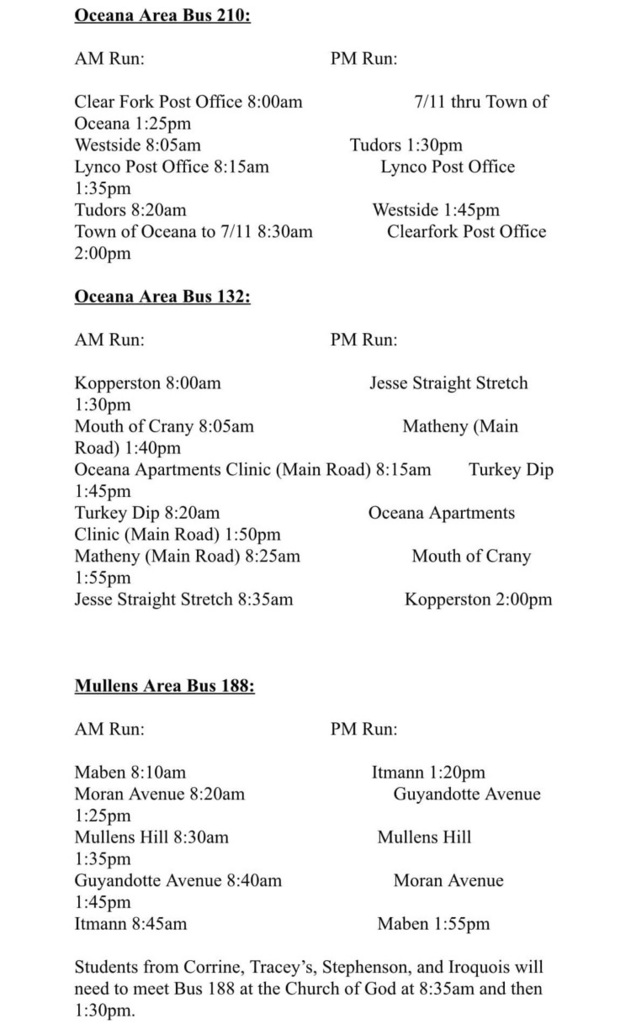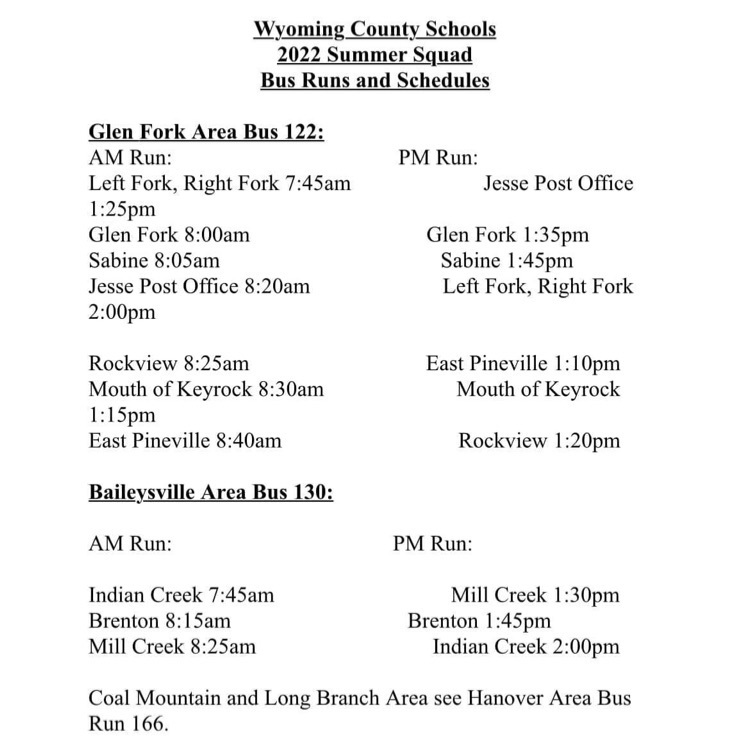 🤩We are so excited about the beginning of our Summer Squad: Get Skilled program that is beginning on June 13 running through June 24. ☀️Student in grades 6-12 can attend the program at the Wyoming County Career and Technical Center from 9-1 each day. ☀️Students will receive exposure to career exploration through hands on experiences in Career Center shops, enrichment activities in ELA, Math and hands on STEM activities. ☀️Plan to join us in this wonderful opportunity! If you have not signed up yet, no worries! Summer Squad: Get Skilled applications can be found on our county website, in your student's LiveGrades account, and on Facebook! We look forward to seeing you there! 🕶☀️ #InformWyCoSchools

‼️🚌Thursday, June 2, 2022 Wyoming East High School Mullens Elementary and Mullens Middle Schools Bus 202 will not be running this evening! Bus 165 will be bringing those students home. Elementary and Middle School Students may be 15-20 minutes late.

On behalf of Wyoming County Schools, we would like to wish everyone a wonderful Memorial Day Weekend. 💙🤍❤️💙🤍❤️💙🤍❤️💙 There will be NO school on Monday, May 30, 2022 ❤🤍💙❤️🤍💙❤️🤍💙❤️ We would also like to pause and honor our nation's brave men and women for making the ultimate sacrifice which has allowed us to enjoy our freedom every day. Have a fun and safe holiday in honor of our nation's heroes. #MemorialDay

☀️Days are getting warmer and we are almost to the finish line!☀️ Let's finish up strong!!! 💪🏼📚🚌 #InformWyCoSchools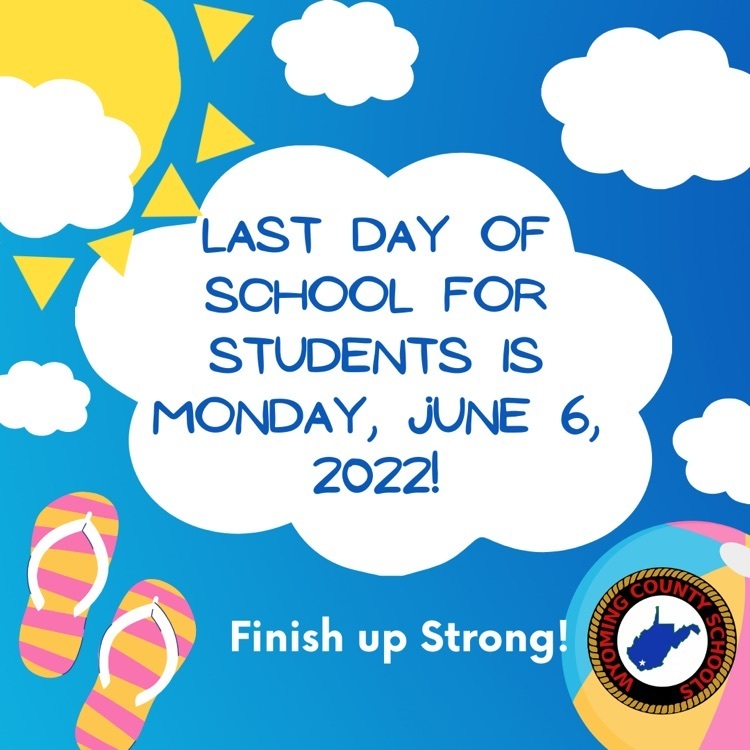 ‼️🚌Friday, May 27, 2022 Wyoming East High School Mullens Elementary and Middle Schools Bus 202 Joe will not be running this evening! Wyoming East Students will be delivered home by Bus 165. High School Students may be a few minutes late. Mullens Middle and Mullens Elementary students will be delivered home on Bus 165.. Bus 165 will drop off through Corrine Bottom, across Tracey's Mountain, then back down through Stephenson, Amigo, Wyco. Students on the Middle and Elementary run may be 10/15 minutes late!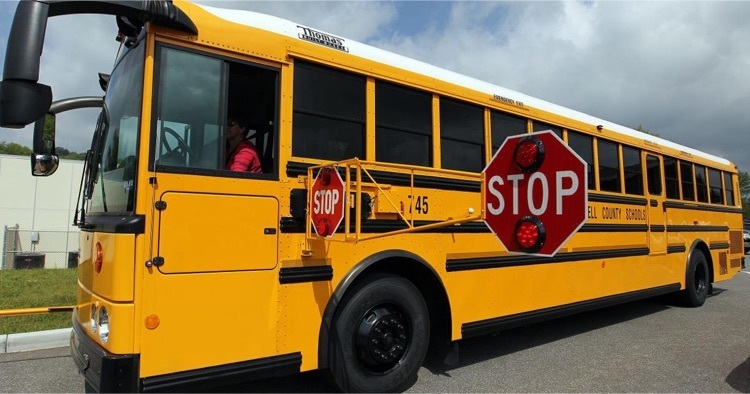 MES Headstart and Pre K visitation day!   Students enjoyed a scavenger hunt, exploring areas in classrooms and having lunch with Kindergarten and First graders 💙💙