‼️REMINDER‼️ Wyoming County Schools will be closed Monday, Jan. 17, 2022, in honor of Martin Luther King Jr. Day.❤️ #informWyCoSchools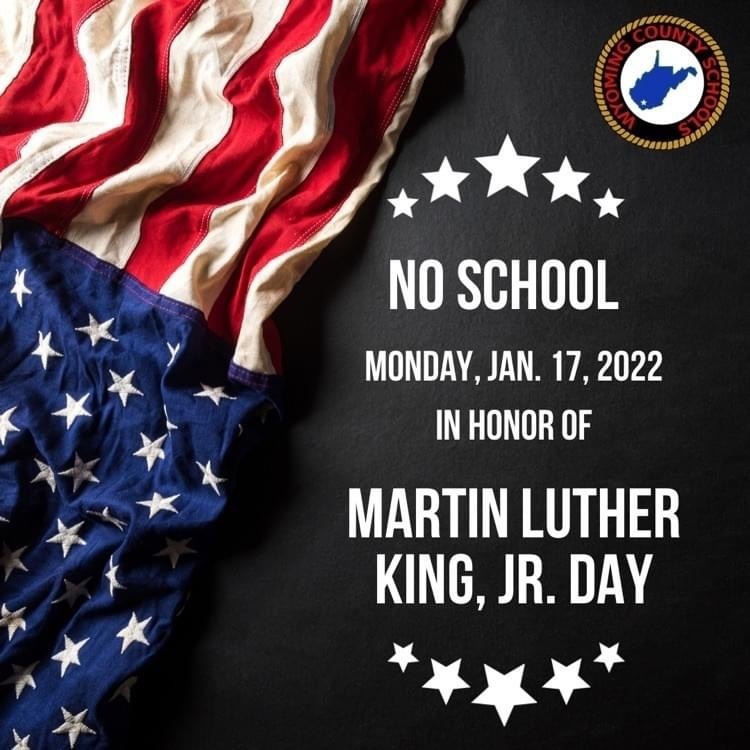 Wyoming County Schools will be closed Monday, Jan. 17, 2022, in honor of Martin Luther King Jr. Day.❤️ #informWyCoSchools

‼️📚REMINDER📚‼️ There will be NO school for students on Friday, January 14th in order for employees to participate in a professional meeting day.🤓📚 #informWycoSchools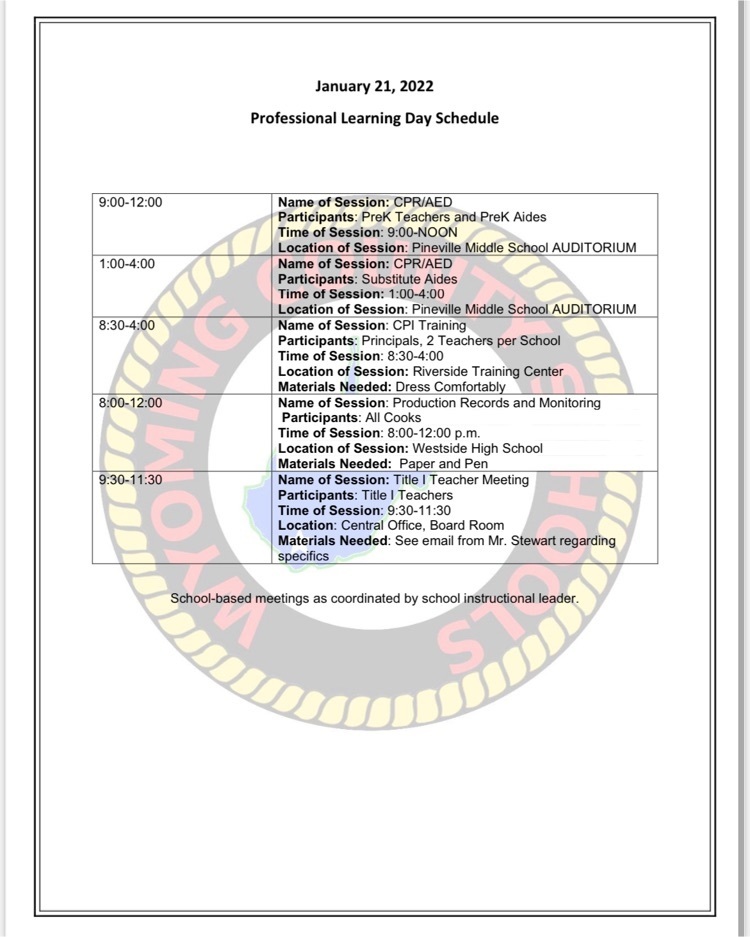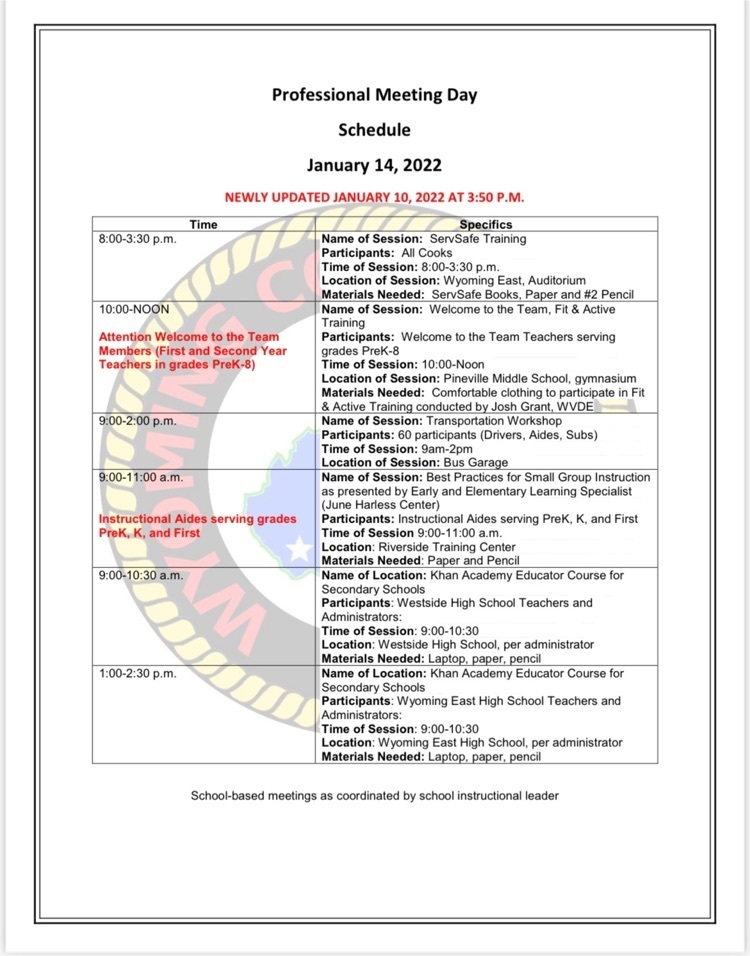 ‼️📚REMINDER📚‼️ There will be NO school for students on Friday, January 14th in order for employees to participate in a professional meeting day.🤓📚 #informWycoSchools

❄️‼️ATTENTION ‼️❄️ Wyoming County Schools will be on a 3- hour delay tomorrow, Monday, January 10, 2022. ❄️❄️❄️❄️❄️❄️❄️❄️❄️❄️❄️❄️

‼️📚Attention📚‼️ There will be NO school for students on Friday, January 14th in order for employees to participate in a professional meeting day.🤓📚 #informWycoSchools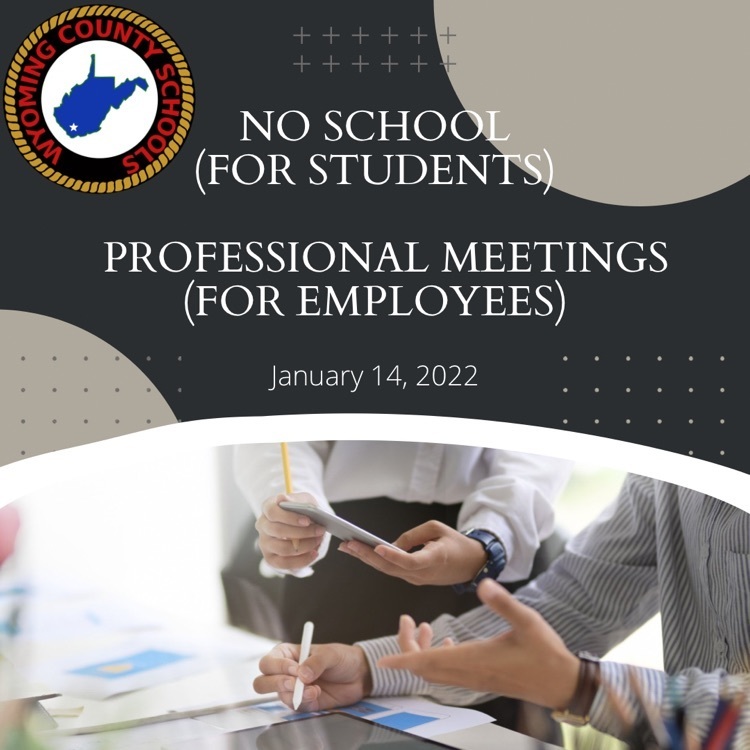 ‼️ATTENTION‼️ ❄️❄️❄️❄️❄️❄️❄️❄️❄️ Wyoming County Schools will be CLOSED (Old-Style Snow Day), on Friday, January 7, 2022. ❄️❄️❄️❄️❄️❄️❄️❄️❄️

‼️ATTENTION WyCo STUDENTS, FAMILIES, and EMPLOYEES: The information below shares school weather closure procedures for 2022. ❄️❄️❄️❄️❄️❄️❄️❄️❄️❄️❄️ #informWycoSchools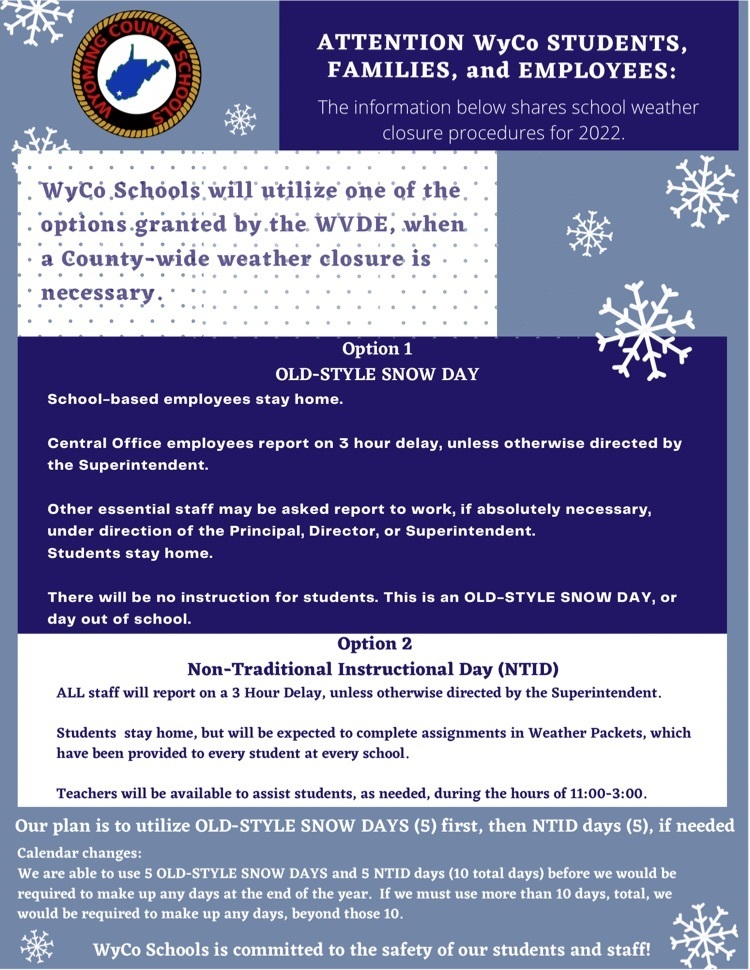 🚌‼️Thursday, January 6, 2022 Mullens Elementary and Mullens Middle Bus 165 will not be running this evening! Bus 202 will delivery those students home. Bus 165 students past the Tracey's Mountain entrance will be approximate 20 minutes late getting home. Thank you.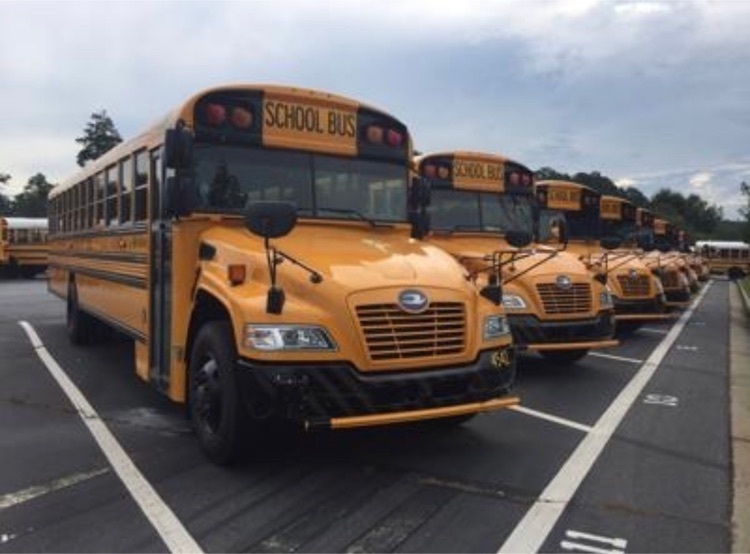 🐝The Wyoming County Spelling Bee will be rescheduled for Wednesday, January 19, 2022 at Pineville Middle School, with registration beginning at 9:00 a.m., and the Bee beginning promptly at 10:00 a.m.🔡🐝 #informWyCoSchools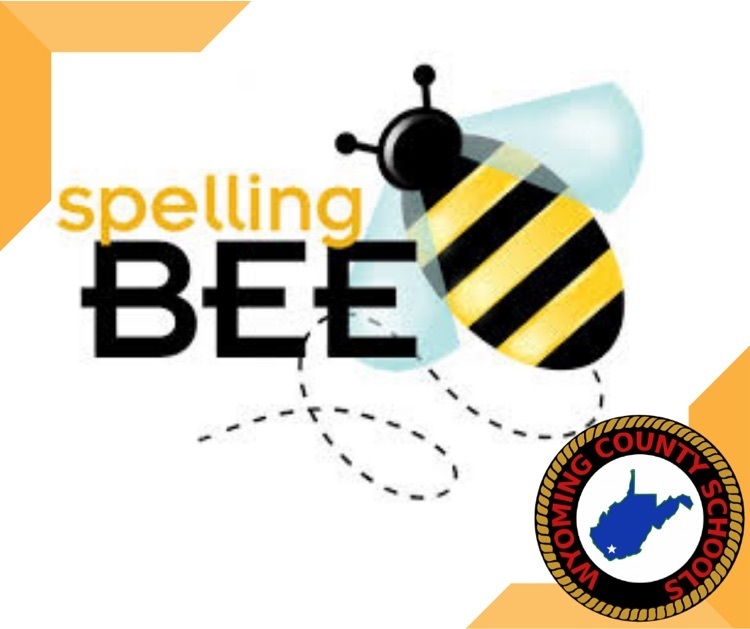 ❄️ATTENTION ❄️ Due to the forecast of an early snow, tomorrow, Thursday, January 6, WyCo Schools will dismiss early. On Thursday, January 6, high schools will dismiss at at 11:30 and elementary and middle schools will dismiss at 12:30. Lunch and breakfast will be served AM CTC students will attend CTC. ALL extracurricular activities will be canceled tomorrow. Thank you! Student and staff safety is a top priority!❤️ #informWyCoSchools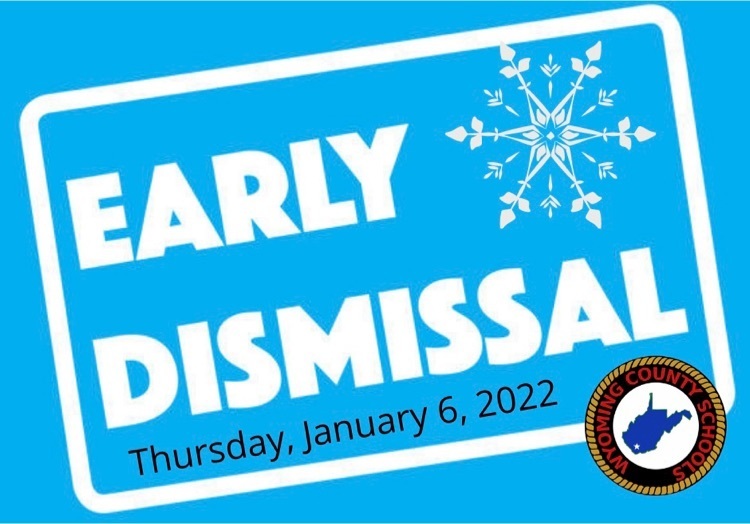 ❄️❄️❄️❄️❄️❄️❄️❄️❄️❄️❄️ Wyoming County Schools will remain on a 3 Hour delay today, Monday, January 3, 2022. #InformWyCoSchools ❄️❄️❄️❄️❄️❄️❄️❄️❄️❄️❄️

❄️❄️❄️🚌🚌 Due to the forecast of snow and travel issues for the morning hours, WyCo Schools will be on a 3 hour delay on Monday, January 3, 2022. A final determination about the remainder of the day will be made and announced at 7:45 in the morning. #InformWyCoSchools

Mullens Elementary would like to thank Communities In Schools Facilitator, Amber Blankenship, for all of her hard work this holiday season. Mrs. Blankenship knocked on many doors of generous donors in order to provide a great Christmas for students at MES and their siblings. Lots of planning and organization took place the entire month of December. Mrs. Blankenship accomplished many things this month including, holding a toy drive (Miracle on Moran), a wrapping party for parent volunteers, personal phone calls to many families in order to compile the perfect list for each individual child, shopping for students, and even delivering gifts to homes. Mrs. Blankenship has went above and beyond and we are happy to have her with us in support of our amazing students. "It isn't how much we give, but how much love we put into giving" ❤️ #LoveMyWyCoSchool #RebelsRock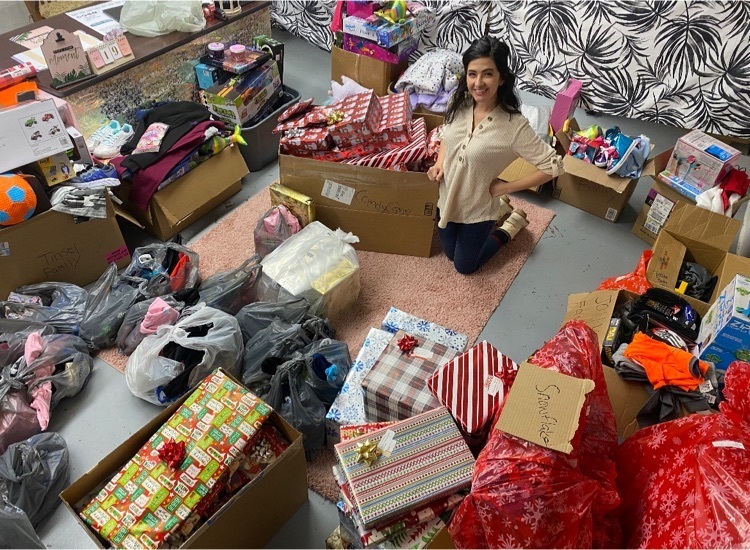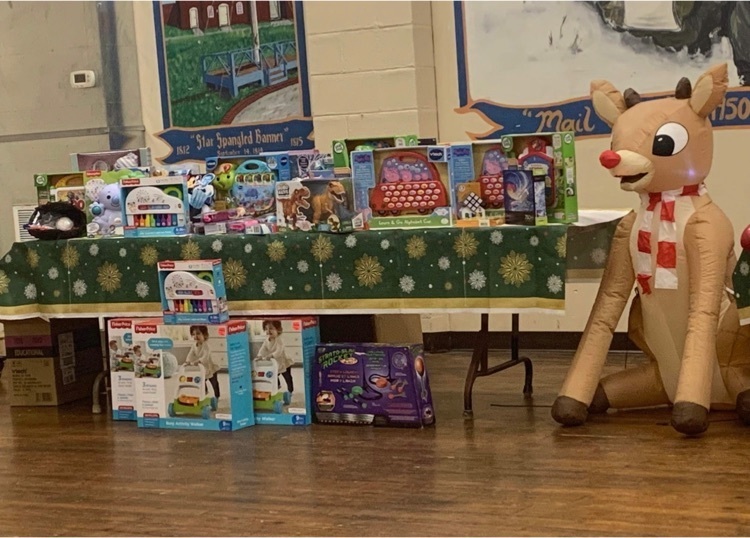 Students in The Workplace Learning Program at the Wyoming County Career and Technical Center made Christmas Trees for their family's holiday decorations.🎄 #LoveMyWVSchool #ShowcaseWyCoSchools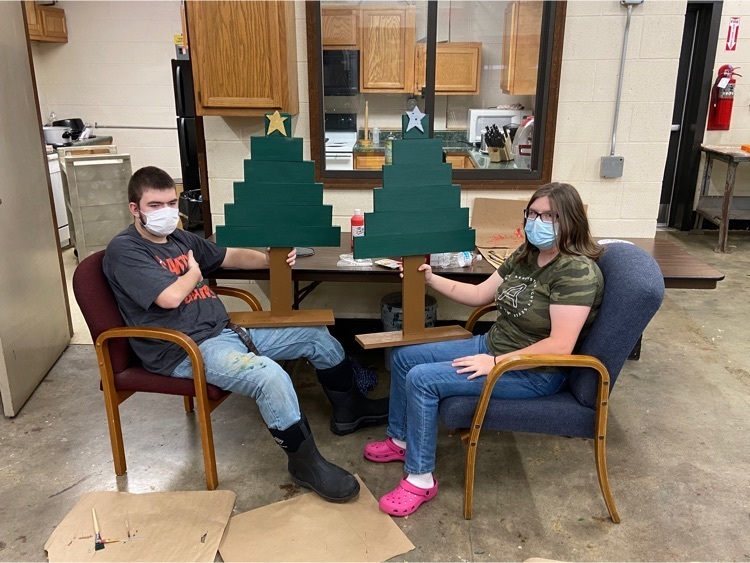 ‼️🚌Friday, December 17, 2021 Mullens Elementary School Bus runs for 3 hour early release. Bus 165 will not be running! Bus 202 will bring those students home today along with his regular run. The bus will deliver the students up the Gulf to the County Line first, then Tracey's Mountain students last! Tracey's Mountain students may be 25 minutes late getting home.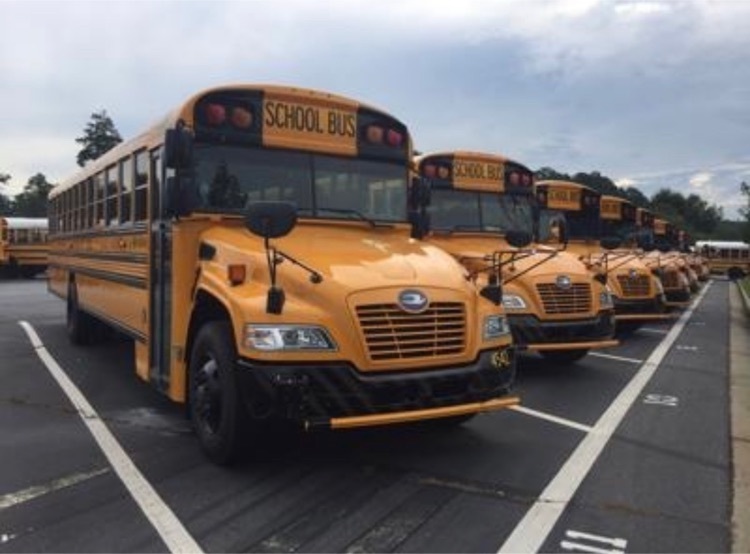 ‼️🚌Friday, December 17, 2021 Wyoming East High School Mullens Elementary and Middle Schools Bus 134 will not be running for the morning runs! Morning Run: Wyoming East High School Bus 202 will pick up her regular students and students that ride Bus 134. Bus 134 students may be 10 minutes late getting picked up! Mullens Elementary and Middle School Bus 134 students that live past the entrance to Traceys Mountain to the County Line will need to meet Bus 202 at the bottom of Traceys Mountain at 7:55am.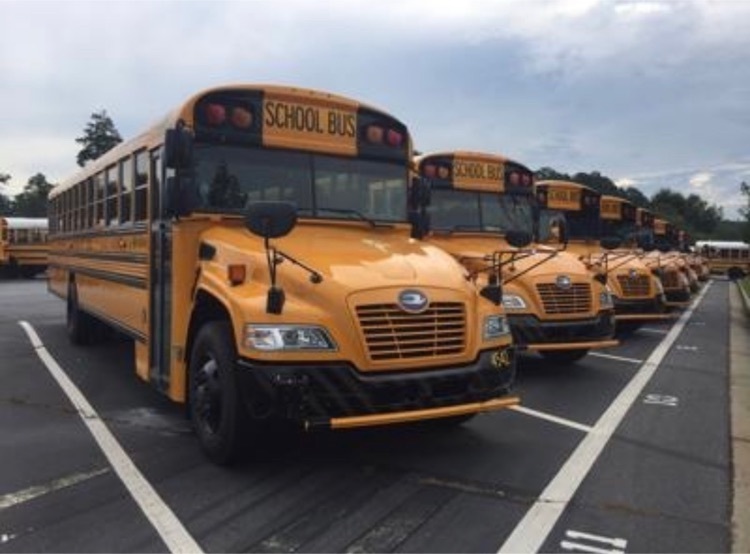 Pineville Elementary School, Pineville Middle School, and Mullens Elementary School will be dismissing 3 hours earlier on Friday, December 17 in order for teachers to participate in professional learning.🤓📚 #informWycoSchools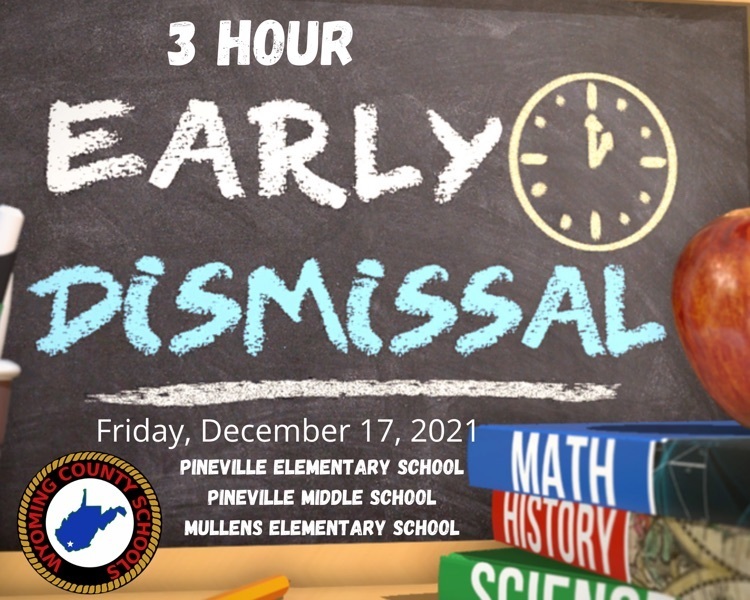 Congratulations to MES Spelling Bee winners!  Kennadee Sizemore, winner, and Mason Bailey, runner up.🐝 #ShowcaseWyCoSchools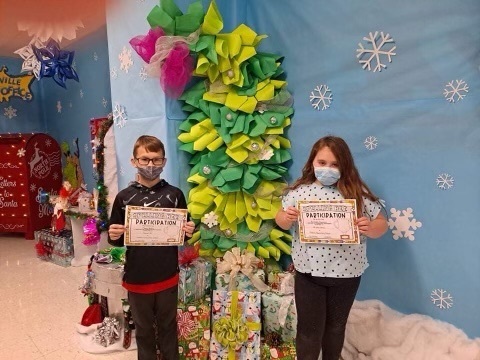 ‼️Parent letters for SAT School Day video score reports and GSA video score reports.‼️ #informWyCoSchools